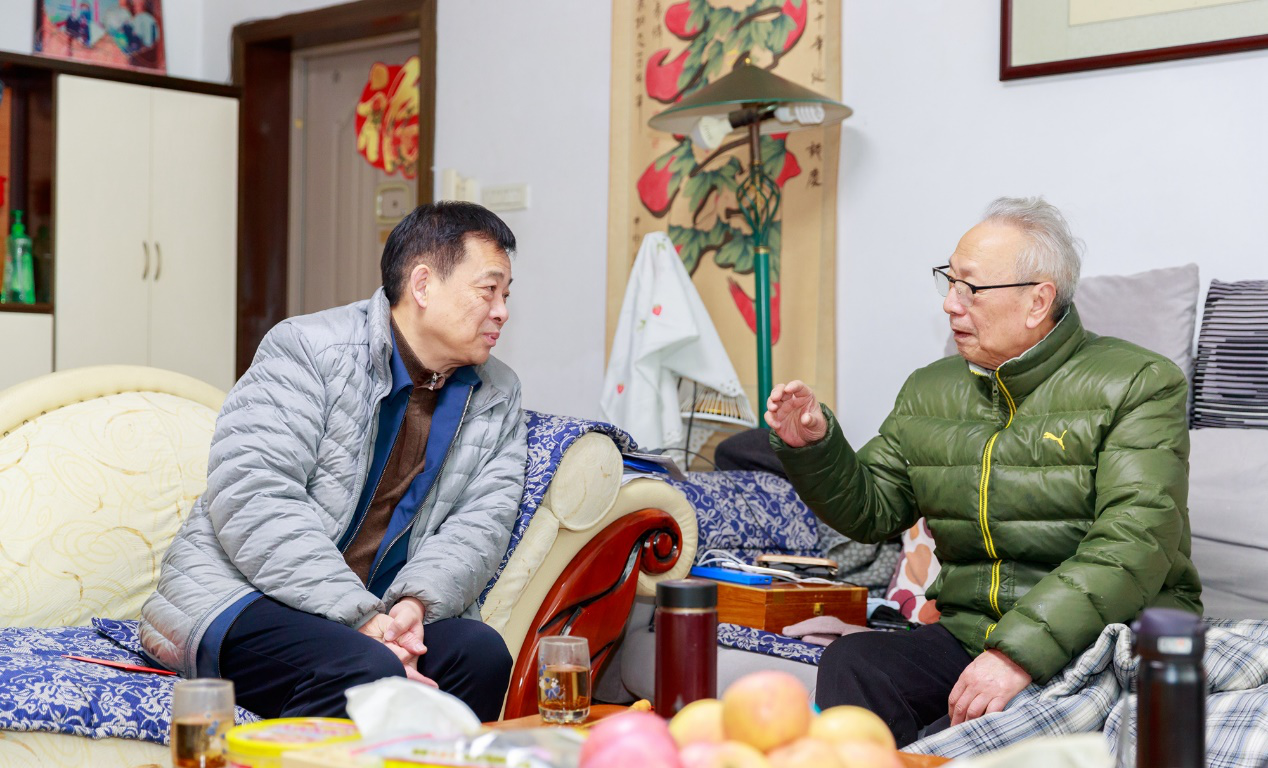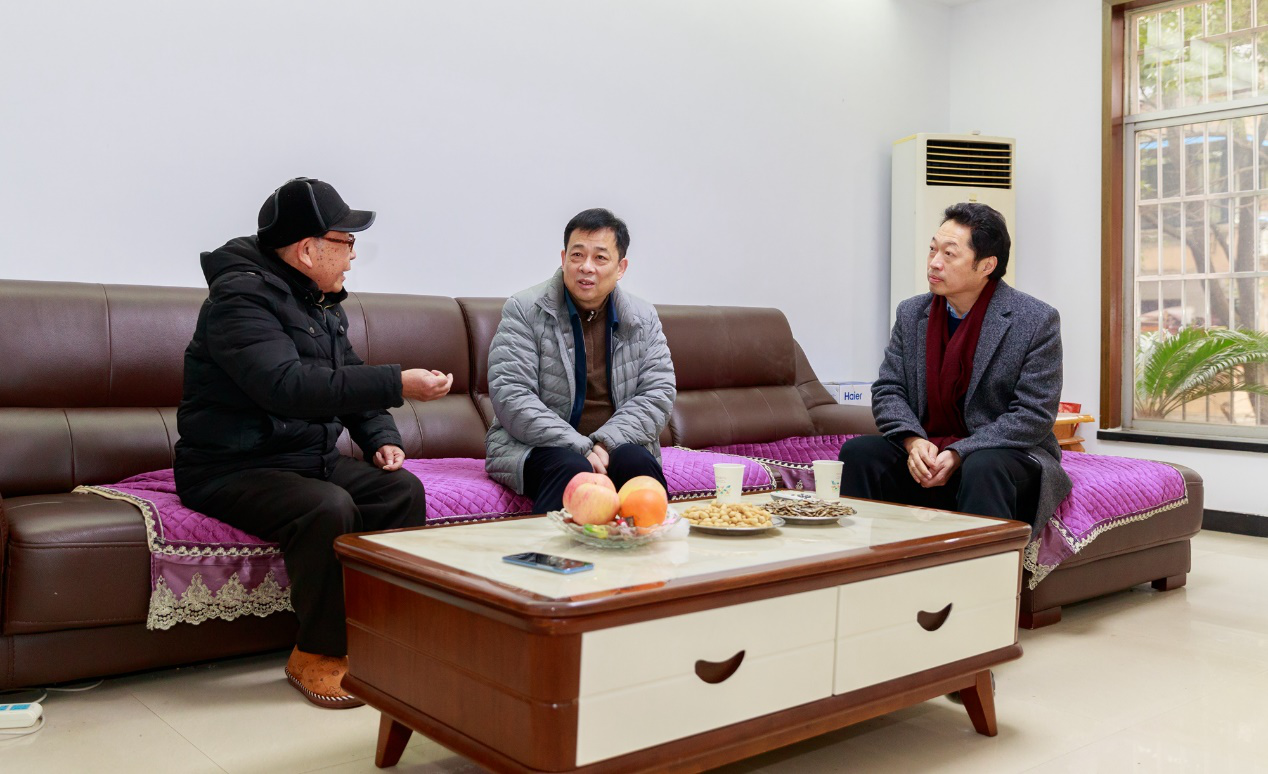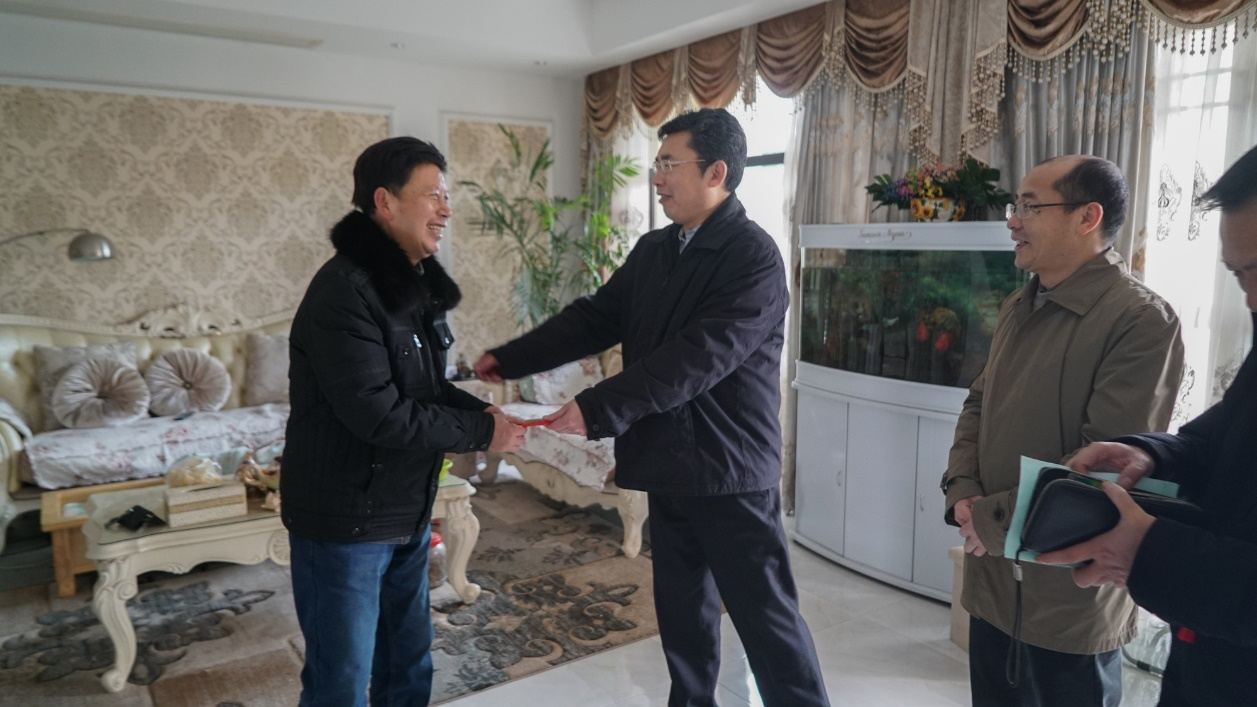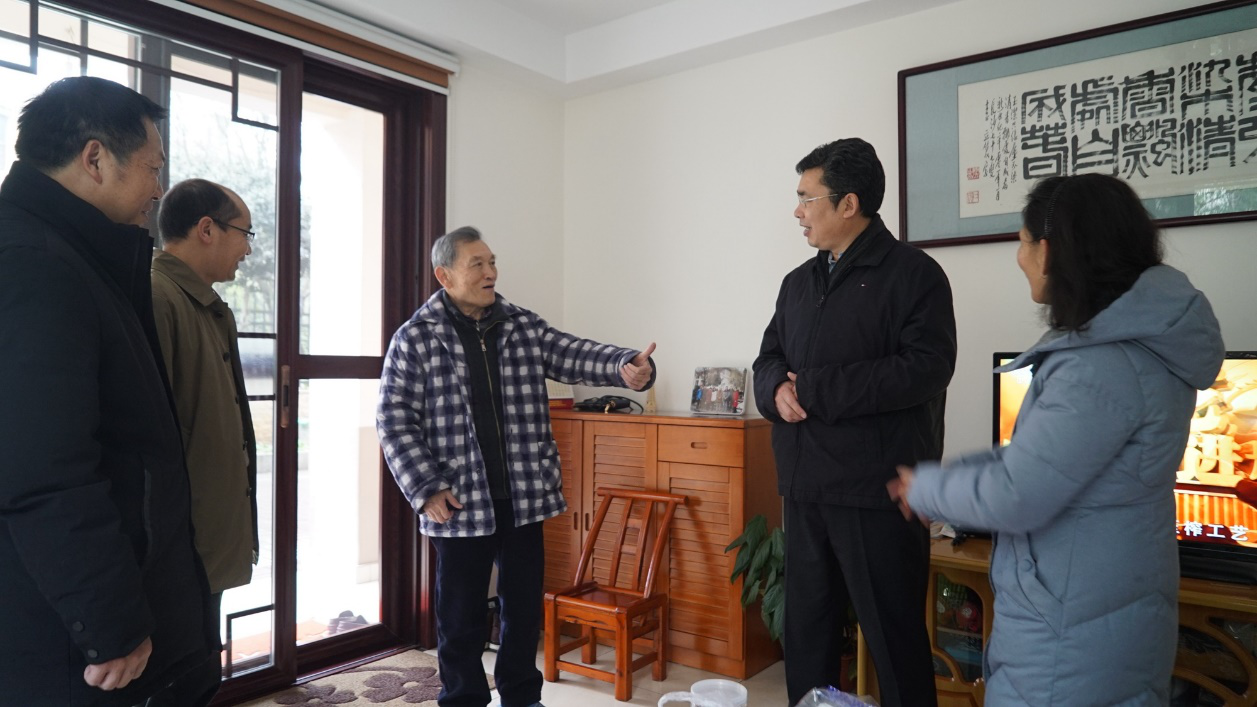 A greeting greets the warmth of the heart, and a blessing conveys the true feelings. On January 24,with the coming Chinese lunar new year, Secretary of the party Li Ming, Principal Lu Xianming, and the leaders of the whole school led respectively visits on behalf of the school to the school retire cadres, former party and government leaders of the three schools, and party members over 50 years old, they also visited members of the democratic parties and families of teachers and workers in difficulties, sent them the sincere greetings and good wishes of the New Year.
During the visit, the school leaders inquired in detail about the physical conditions and living conditions of the old comrades and party members, reported on the development of various undertakings of the school in recent years, and thanked them for their outstanding contributions to the school construction and career development, they then solicited their opinions and suggestions for school work, hoping that the old comrades, as always, could make recommendations for the development of the school. On behalf of the school, these leaders wish them good health and a happy life.
In the home of difficult faculty and staff, the school leaders chat ted with them on their knees, asking them to be attentive, and encouraged everyone to actively face life and solve problems together. They expressed their sincere wish that everyone would have a happy New Year and a happy family.
Everyone unanimously expressed their satisfaction for the remarkable achievements made by the school in recent years. They expressed their support for the various reforms of the school, and would surely contribute to school development even in their old age. They will have confidence in life and continue to make contributions to the university's bid for "high level, application-oriented universities construction and doctoral conferring institution application." (Writer/Yuan Xuan Photographer/Liu Zhang, Chu Lin Editor/Si Nianwei Translator/Liu Miao )