HNIST appears on "China Education exhibition of studying abroad" in Thailand and Indonesia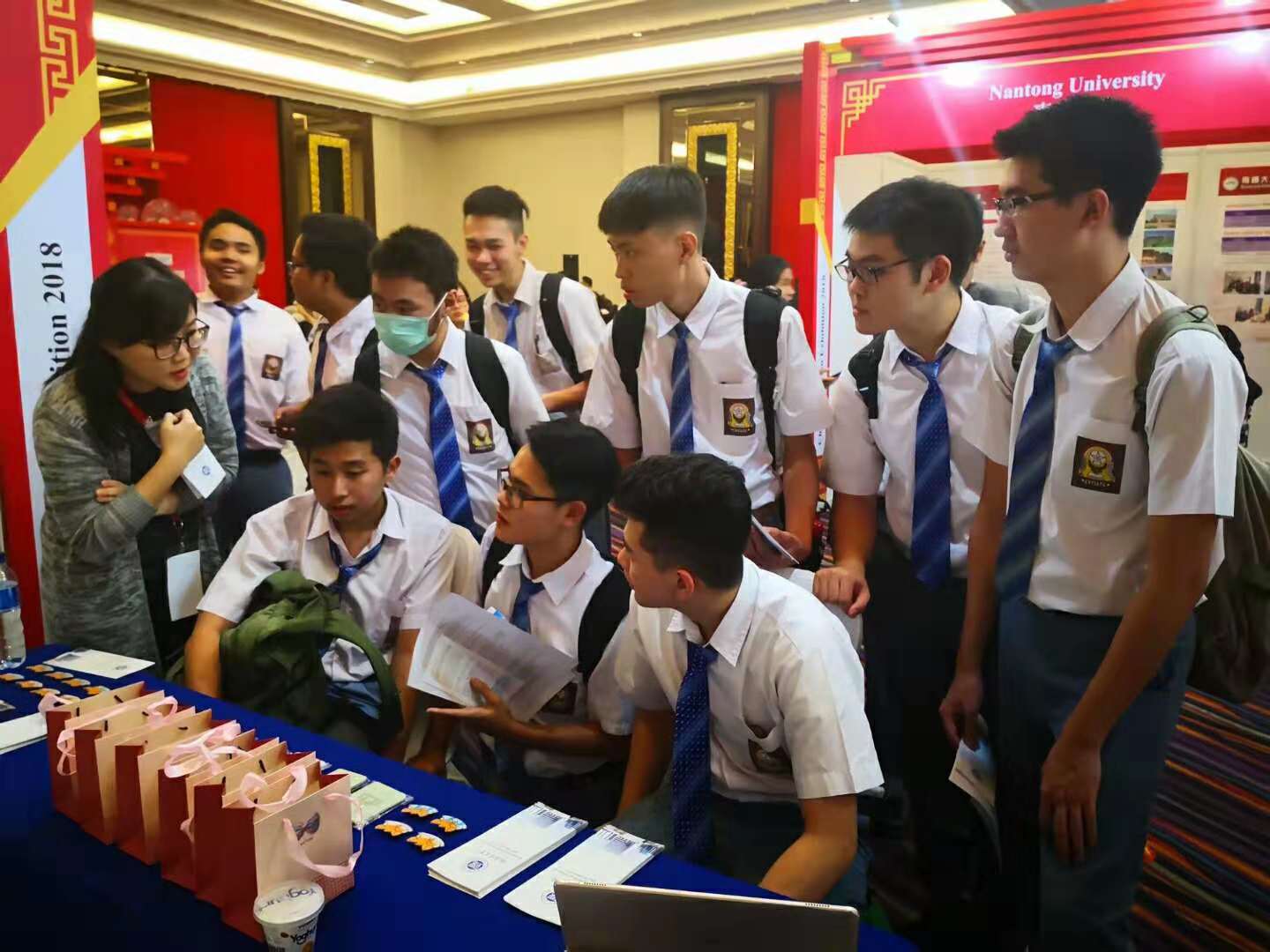 In response to the national "One belt, one road" sponsor, we demonstrated the results of our international exchange and cooperation to attract the source of high-quality international students. On November 11th to18th, the head of our international exchange office and the head of the recruitment office went to Thailand and Indonesia. With the central group of overseas students in China Ministry of education, they participated in the "OCSC International Education Exposition" in Thailand and "Fifteenth International Education Exhibition in China" in Indonesia in 2018.
On October 10th to 11th, the Thai Education Exhibition was held in Bangkok. The exhibition delegation of our university prepared well-illustrated leaflets and short films with detailed contents for enrollment promotion, displaying the introduction materials of our institute's educational history, campus scenery, department settings, discipline construction, honor of teachers and students, and propagating the motto of "the best and the most rational" and the philosophy of "student-oriented, teacher-oriented and development-oriented", extremely promoted the brand of international student education in our institute.
to attend the 15th Indonesian Education Exhibition on "Studying in China" and the Sino-Indonesian University Cooperation Forum. Many students and parents came to our booth to consult and obtain publicity materials. They showed great interests in Hunan Institute of Science and Technology. It is expected that we will welcome more excellent Thai students and the first international student from Indonesia next year.

During the exhibition in Thailand and Indonesia, our delegation visited the educational group of the Chinese Embassy in Bangkok, the National Legislative and Political University of Thailand, the University of Indonesia and other organizations together with other universities and investigated and learnt from the experience of well-known foreign universities.
It is reported that OCSC International Education Exhibition (the 15th International Education Exposition of the Thai Civil Service Commission) is sponsored by the Thai Civil Service Commission and is the most concerned international education exhibition in Thailand. The two-day education exhibition attracted more than 340 universities and educational institutions from 25 countries around the world.