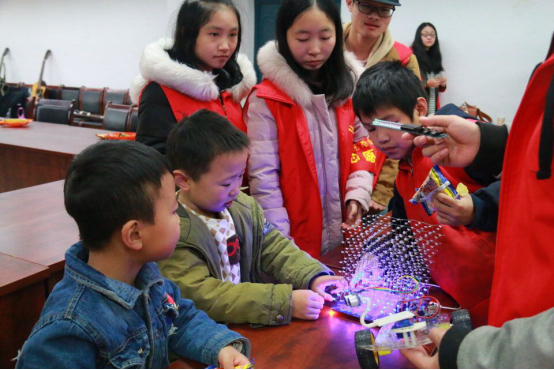 Volunteer service of caring for left behind children carried out by"love·baby birds"team oftheSchool of Information Science and Engineering
On November 26, the final evaluation of the5th China Youth Volunteer ServiceProject Competitioncame to an end in Guangdong Province. Two projects,"love·baby birds-multi dimensional care service into the community"submitted by theSchool of Information Science and Engineeringof our university and"warmmulberryandelm-fraud prevention care for the empty nest elderly"submitted by the School of Economics and Management, won silver prizes.
It is reported that the competition is sponsored by seven central ministries and commissions, includingthe Communist Youth Leagueof the CentralPartyCommittee,theCivilization Office of the Central Communist Party Committee, the Ministry of Civil Affairs, the Ministry of Water Resources, the Ministry of Culture And Tourism, the National Health Commission and the China Disabled Persons' Federation, whichis the highest level, most widely participated and most influential event in the field of voluntary service in China. While striving to promote the docking of projects and resources, the competition also pays attention to the sustainable development of projects. It aims to further build the competition into a comprehensive national volunteer service platform integrating project display, organizational communication, cultural guidance and resource allocation, and promote the in-depth development of China's volunteer cause.