On the afternoon of July 2, the Jamaican sports team arrived at our school with 24 members, including a liaison, an administrator and a coach. Our school held a welcome meeting in the conference room on the second floor of School of Physical Science Education. The director of School of Physical Science Education, Ma Jinli, Hunan project director of China Sports International Co., Ltd. and Chinese coaches attended the meeting.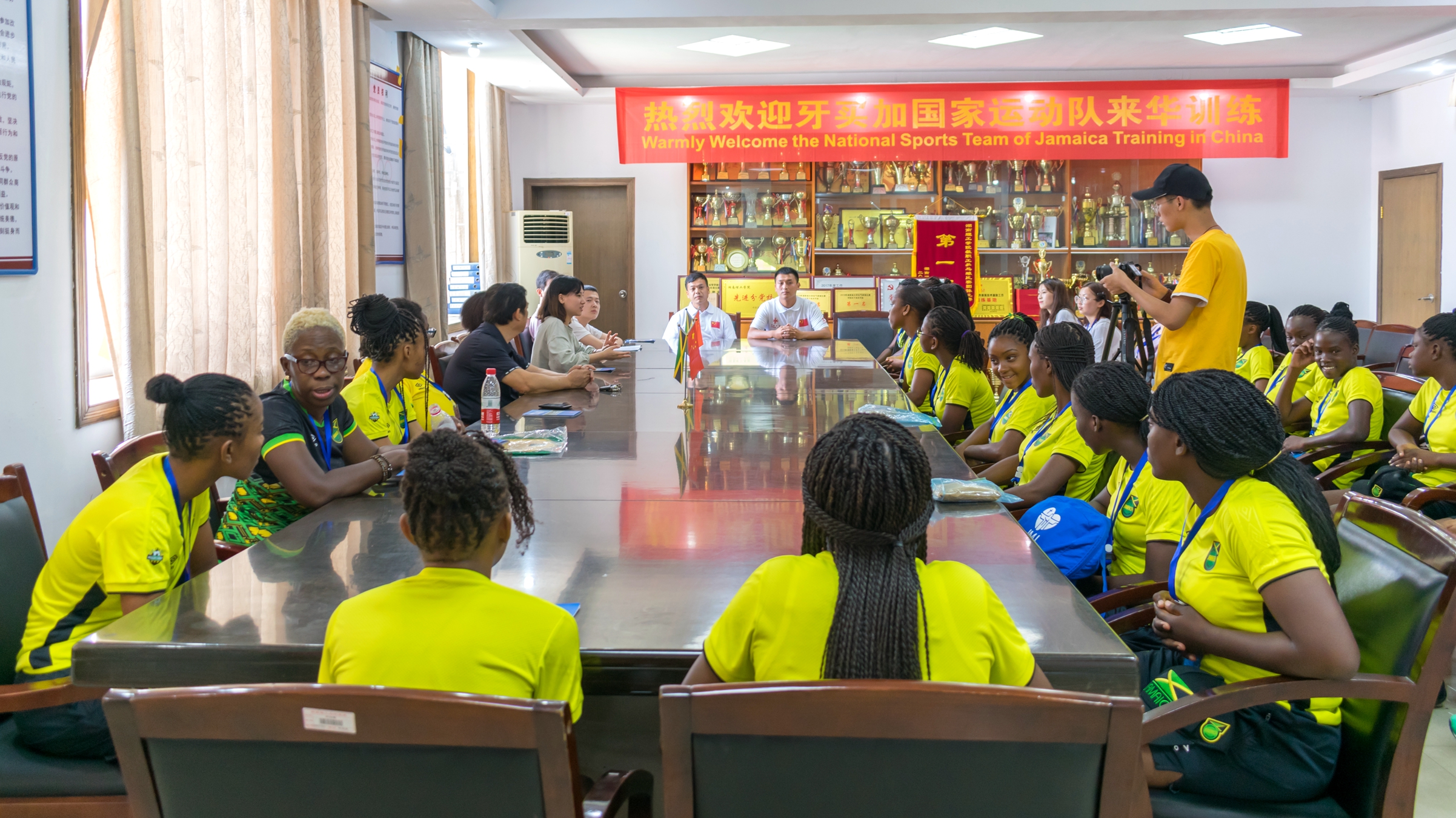 At the meeting, the director of School of Physical Science Education, on behalf of the school, extended a warm welcome to the Jamaican athletes. He said that our school have prepared well to provide athletes with comprehensive training guarantee in terms of venue, equipment, accommodation, diet, medical treatment, etc., and expressed his expectations and best wishes for the athletes.
The team leader of Jamaica on behalf of Jamaica expressed their gratitude for the warm welcome. He said Jamaican athletes will train hard to repay China's sports aid with the best results. And he hoped sports exchanges and cooperation between China and Jamaica will be strengthened through this activity.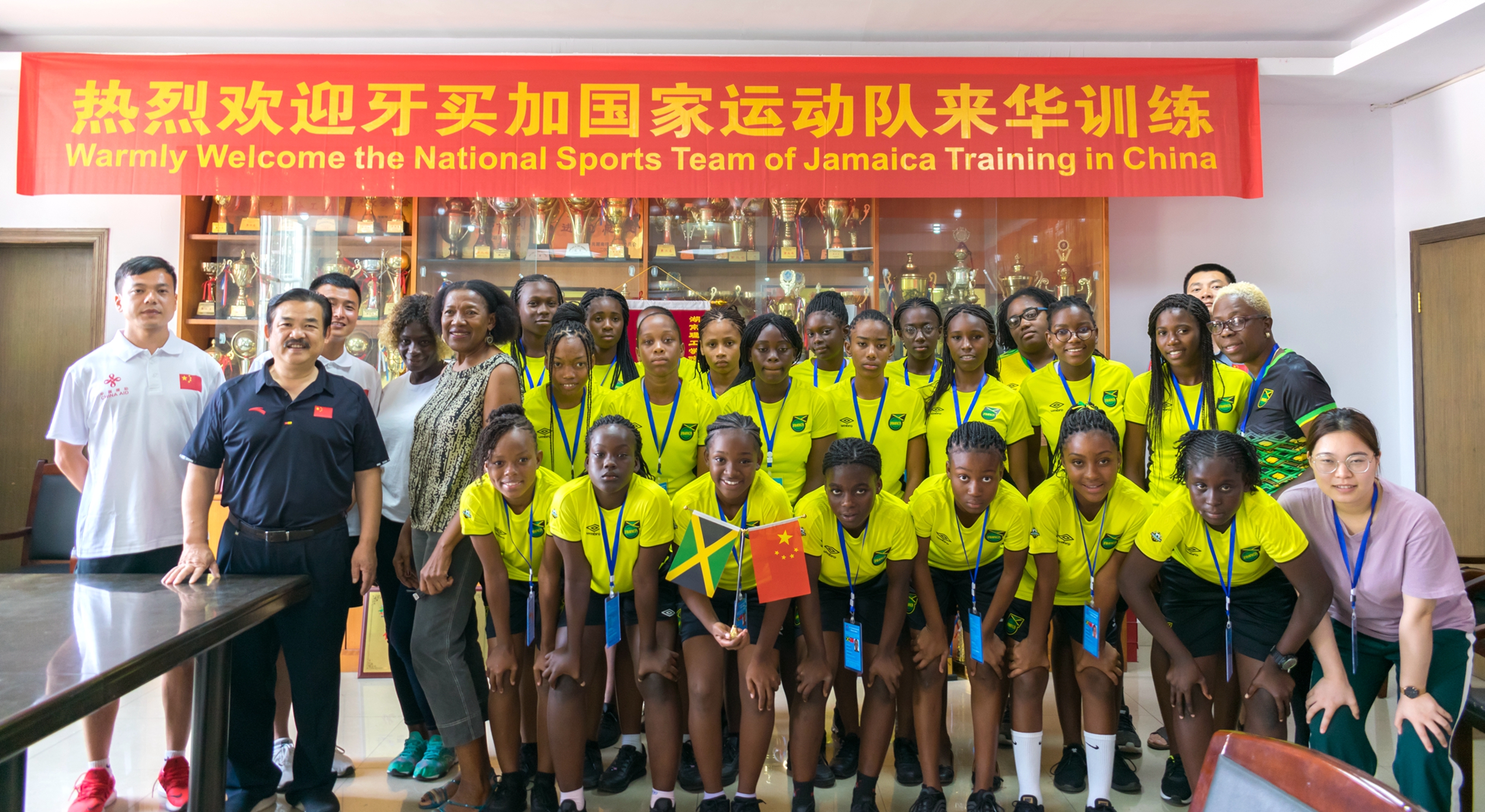 After the meeting, they took a group photo.
It is reported that the preliminary preparations have been completed through the efforts of our school's coaches, staff and volunteers in order to ensure the smooth implementation of the program. And our school will provide good services for the Jamaican sports team. (Writer/Yuan Jie, Liu Yufang Photographer/Tu Chao, Huang Peimin Editor/Tian Xia Translator/Cao Lanjie)