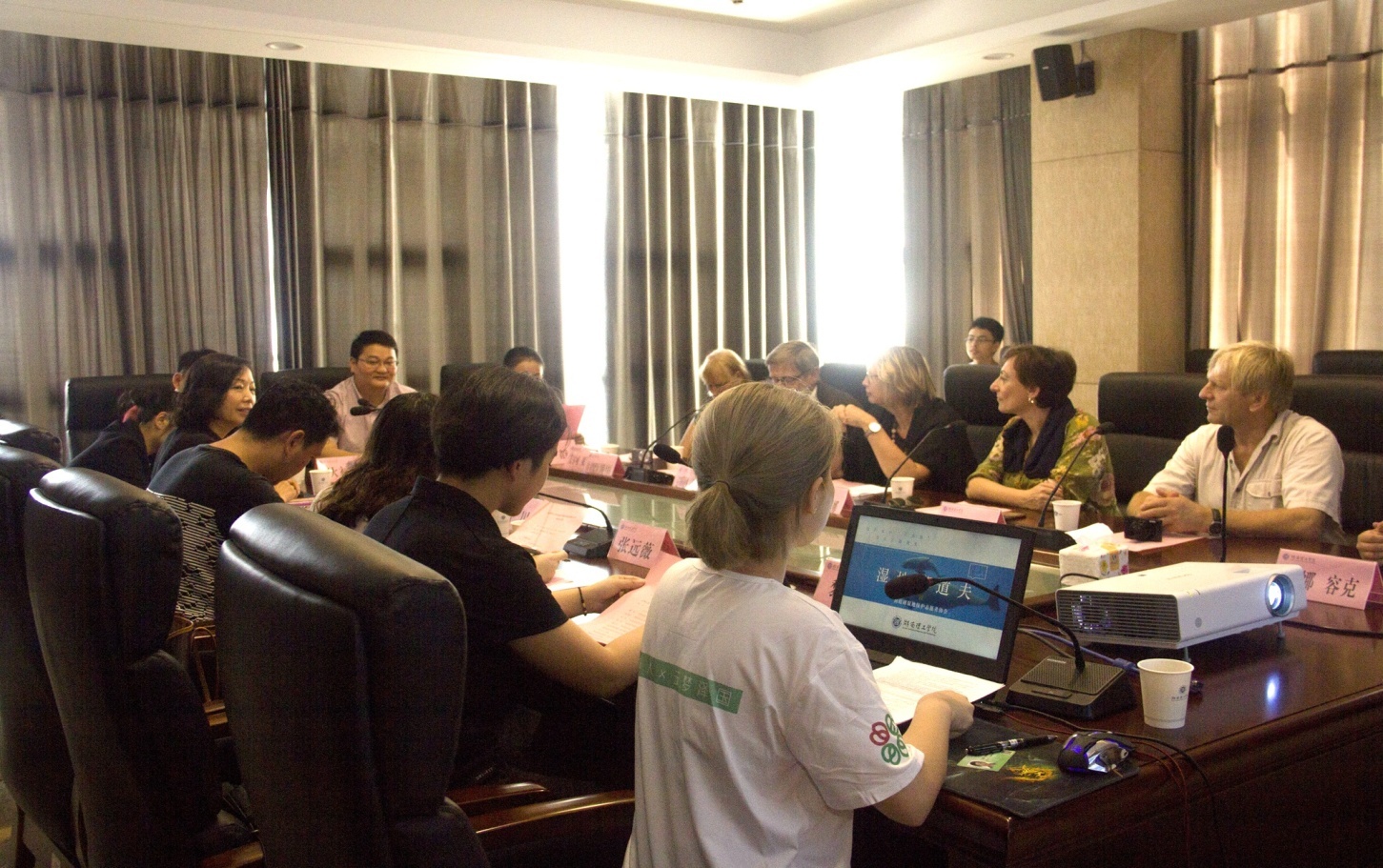 In the morning of September 19th, the German Youth work delegation came to our institute and had an in-depth communication with the Dongting Lake wetland protection association, an environmental volunteer service community of our institute. Xu Chuan, vice minister culture and sports department of China international youth exchange center, Li Le, secretary of Yueyang municipal committee of the communist youth league, and Xu Xiaoli, vice president of HNIST attended.
Xu Xiaoli made a welcome speech, warmly welcomed the delegation and briefly introduced the basic situation of the institute. She stated that the international exchanges are increasingly close nowadays, and the exchanges among your people in various countries should be strengthened. The arrival of this delegation is a great opportunity to enhance youth exchanges and promote development between two countries. Both sides should keep the trend of the times and seize development opportunities.
Following a documentary, the representatives of Dongting Lake wetland conservation association introduced the delegation's situation, and introduced the survival status of the cowfish, giant panda in water, and the efforts made by the community. Delegation members have expressed that the spirit of community commitment to environmental protection is worth learning from young people of both sides.
After the communication, the two sides sent gifts to each other.