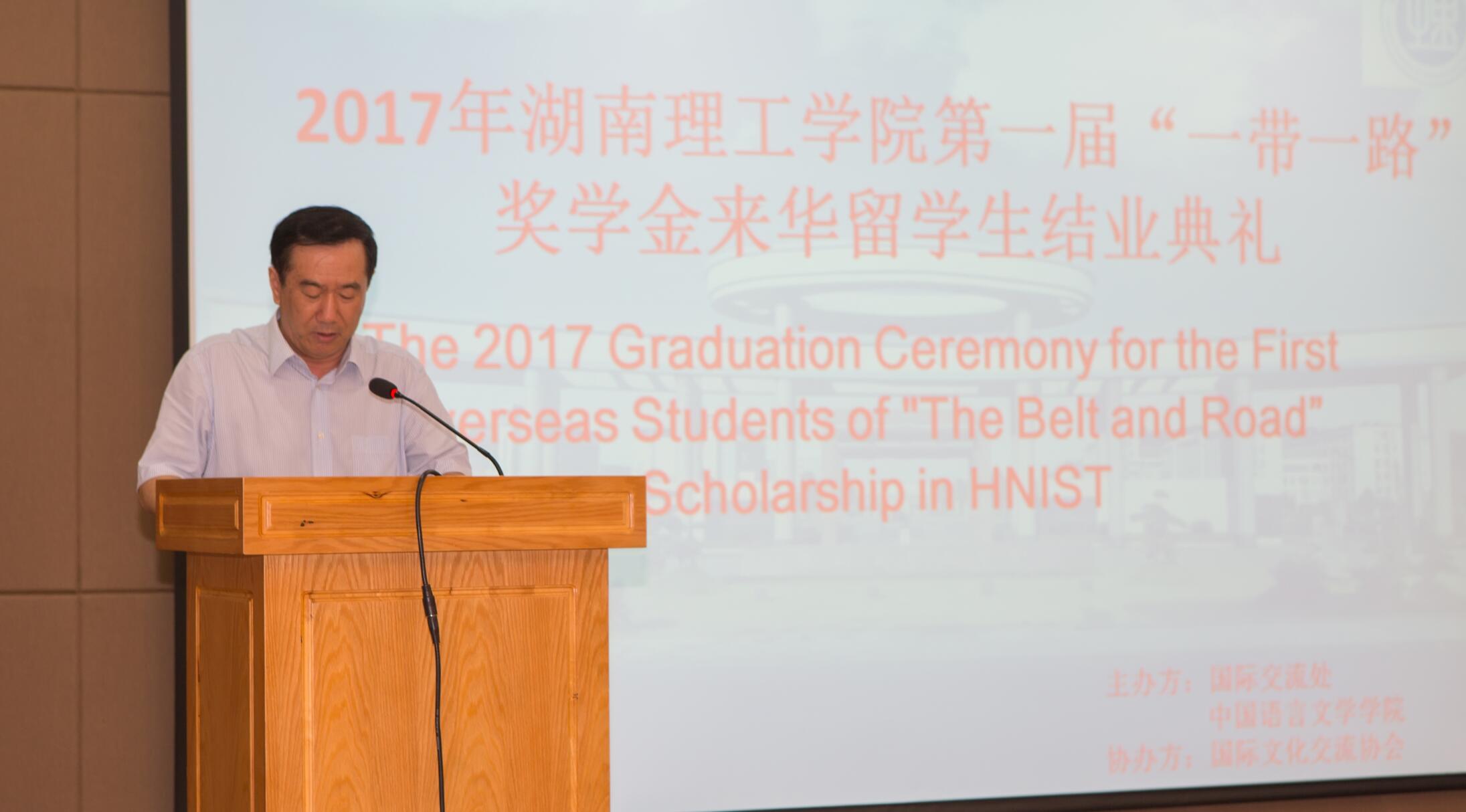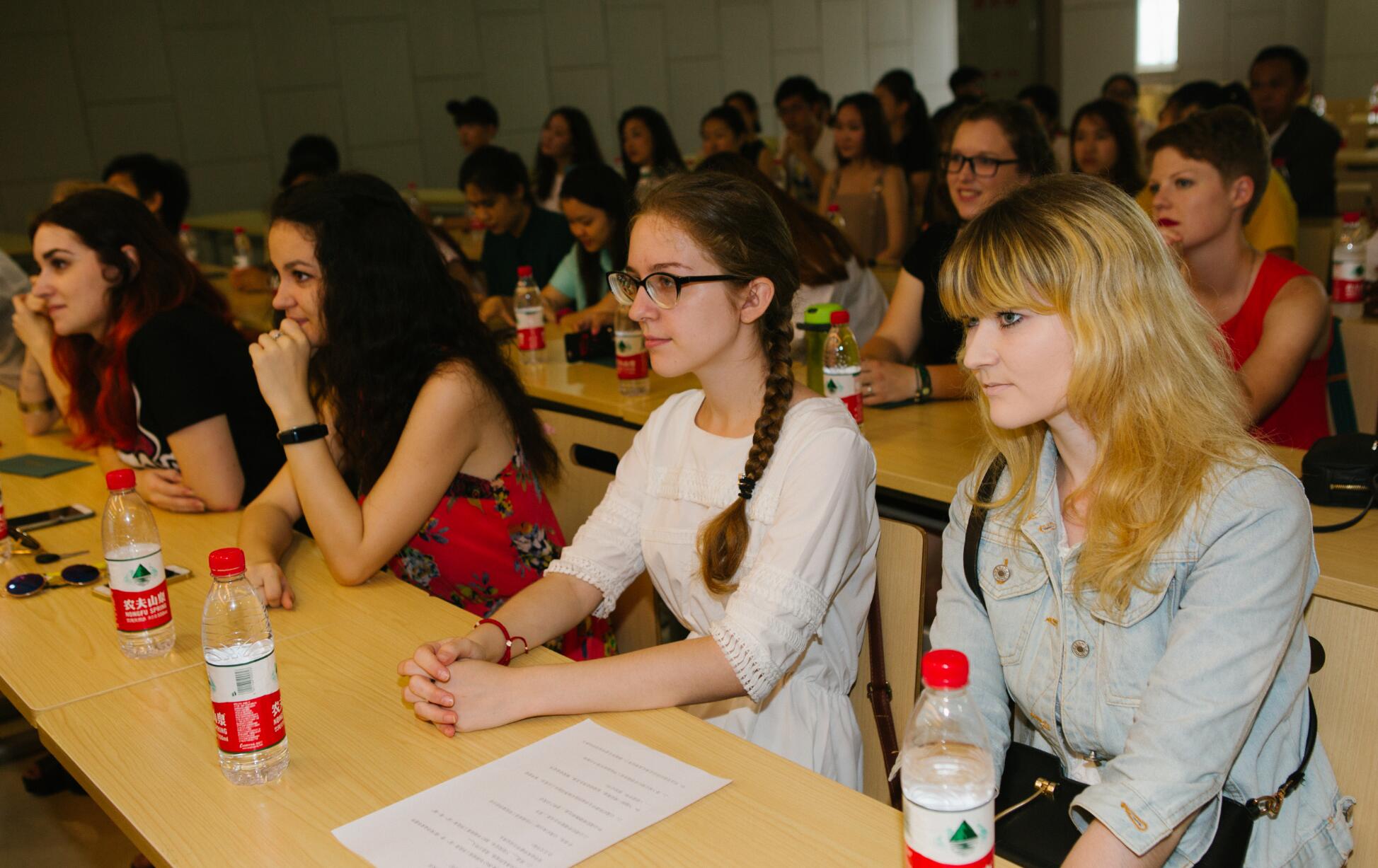 Our first "The Belt and Road" scholarship students graduation ceremony held in the library on the first floor multi-function hall in the morning of June 20th,. Vice President Zhong Hua, colleges and related departments attended the ceremony. All relative teachers, International Cultural Exchange Association members, responsible students who are in charge of communities and clubs attended. Taras Zhigalov and Natalia Pankratova from Russia hosted the graduation ceremony.
The ceremony drew back in the video review of students' life. On behalf of the school, Vice-president Zhong Hua warmly congratulated the students on their successful completion, and expressed their sincerely thankfulness to the teachers who had participated in the teaching activities and to the students and volunteers who had helped the students to live and study. He hoped that this experience would stimulate students' interest in other countries and peoples, including China, and they would enhance their understanding of mankind and the world in this kind of inquiry. He also sincerely hoped that all the overseas students here would continue to learn Chinese and Chinese culture, and become a link between China and the rest of the world.
At the ceremony, Adelina Musiakaeva from Russia and Atthawit laphodom from Thailand spoke as student representatives. They reviewed the good times at school and thanked the teachers of the Chinese Academy and the friends they met in china. They said that they felt the warmth of home in the institute for a year, and would not forget to learn Chinese after getting back. They will actively recommend China's excellent culture in their countries in the future.